Vehicle Visuals: A picture is worth a thousand words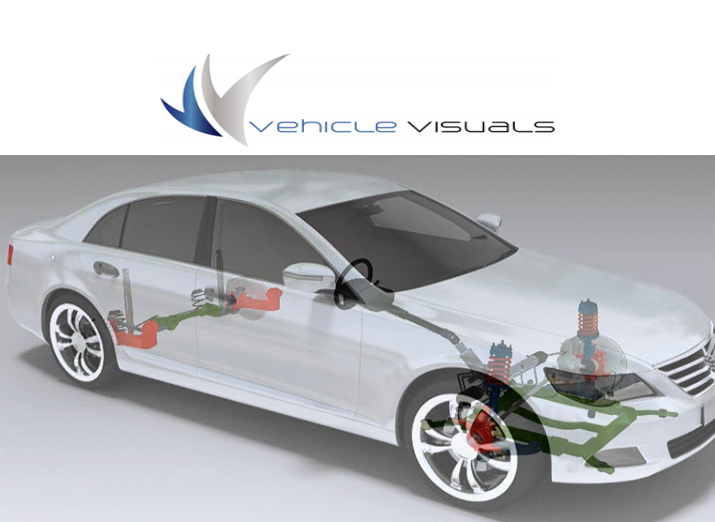 We at MechanicDesk would like to introduce you to our newest integration, Vehicle Visuals!
What is Vehicle Visuals?
So what is Vehicle Visuals? Its a cloud-based library containing hundreds of animations showing how each part of the car works and what can happen when the part fails.
How is it used?
Using Vehicle Visuals offers you the opportunity to show your customers why they need particular work done on their vehicles.
With Vehicle Visuals it will:
Increase the potential of converting quotes

Bolstering customer confidence and trust in your workshop

Easily explain complex topics and repair details
To give you an idea of how we can use this, let's go through a quick scenario. Let's say a customer comes in with their vehicle for a service. You notice that the tyres are quite aged and need replacing, but the customer doesn't believe this is the case.
What do you generally do in this situation? Well with Vehicle Visuals you can open up the Ages Tyres videos and show the customer the reasoning behind this and what could possibly happen if they are not changed.
As well as this if you need to email a quote to a customer, you can attach these videos to it so they can view them in their own time.
More Information
For more information on Vehicle Visuals, please visit their website below
https://au.vehiclevisuals.com/index.php
Also, keep an eye out for our tutorial on how to integrate and use Vehicle Visuals in MechanicDesk in the coming weeks.
Please feel free to contact us at support@mechanicdesk.com.au if you have any questions.