New Year, New App
We have been talking about it for a while and we are finally ready to introduce you to our new app. In its current state it is a visual overhaul of our existing app currently. See the comparision below.
Old App vs New App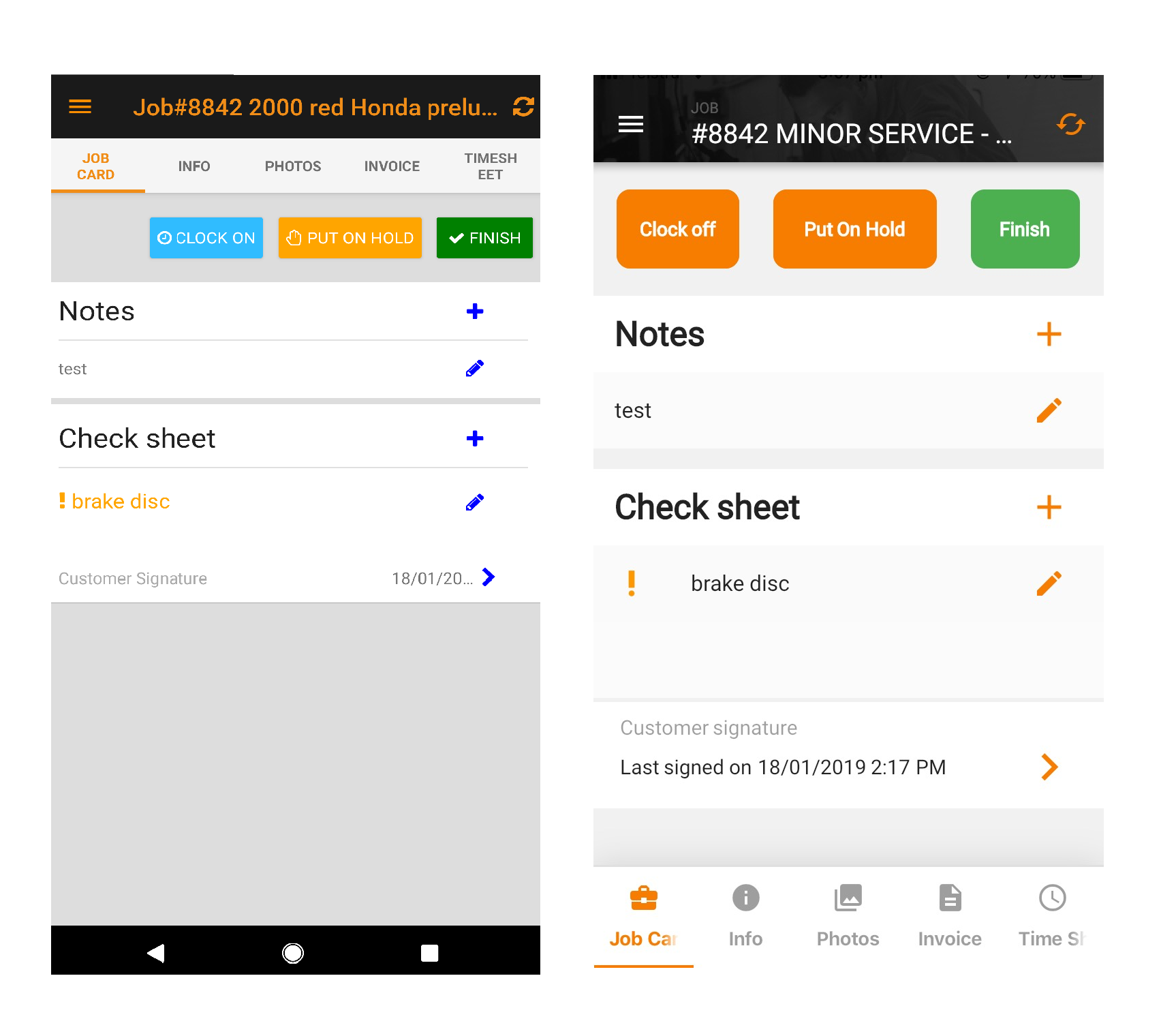 New Additions
The new app is not just a visual overhaul though, we do have some new features coming along with it.
Barcode Scanning
You will now be able to scan barcodes that are in your inventory into your invoices directly on the App.
Vehicle History
The app now has an improved Vehicle History section allowing easier access to previous jobs and details on the selected vehicle.
So whats next for the App?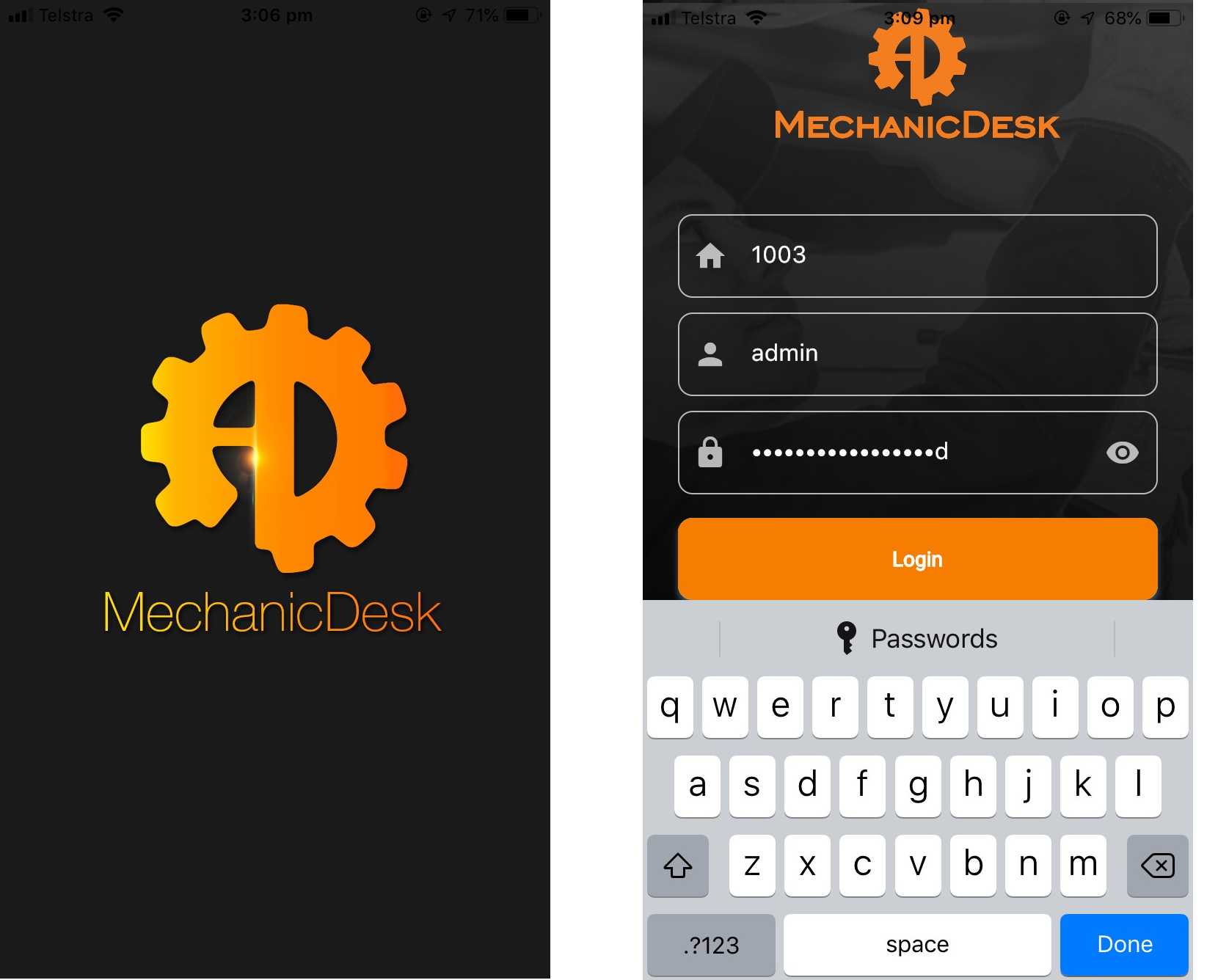 With the new framework we have on this new app it allows us to add new features which we couldnt before. Here is what we will be adding in the next update to the app.
Stock taking with the Barcode Scanner
With the new barcode scanning ability we will be introducing a stock taking feature to the app to make doing stocking a whole lot easier.
Voice Note
A new feature that we will be adding is the ability to add a Voice Note to the job. Easily record your voice and attach the recording to the job so it will be easily accessable.
Create Purchase Orders
A number of you have been asking for the ability to create purchase orders on the go. With this new update you will now have that ability. Keep an eye on this space for more details at a later date.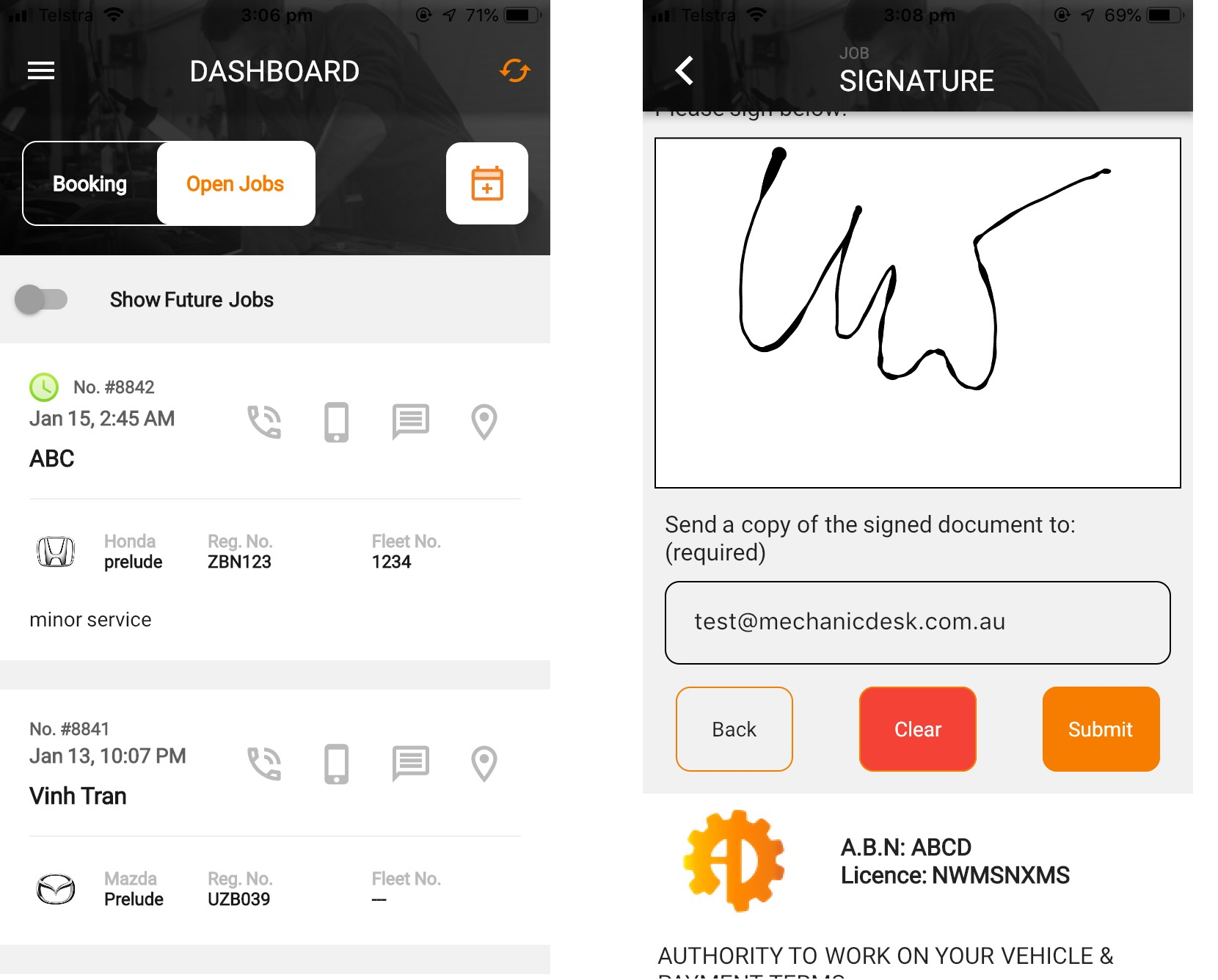 If you would like more information please feel free to contact us at support@mechanicdesk.com.au